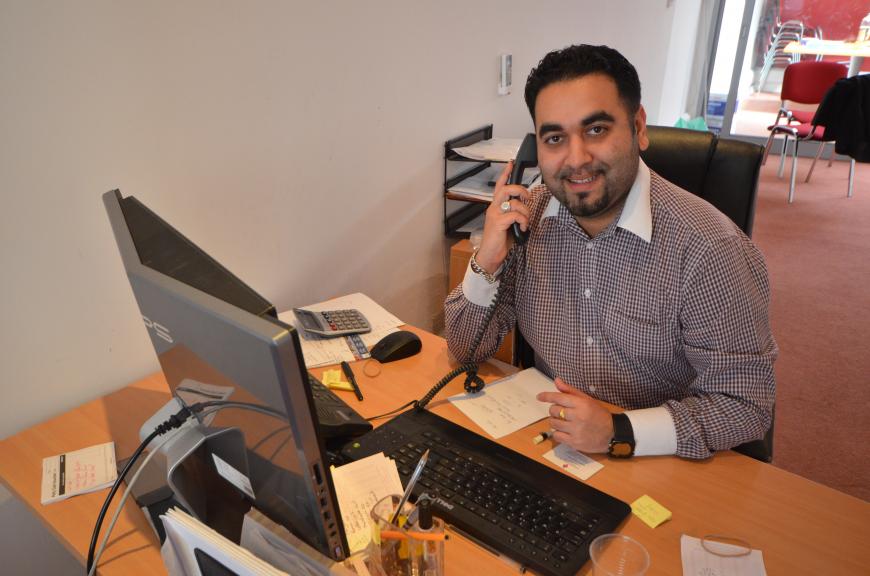 London is booming. With such an increase in demand, we now hold regular open days on properties for sale and usually have an offer accepted the same day which exceeds our seller's expectations. As well as being successful, these days have also been entertaining.
On one open day in Beckton, I had a three bedroom terraced house for sale and several local residents keen to buy for their extended family members. They were desperate with such a shortage of houses on the market and when telling them it will be an open day when I meet them and not an exclusive viewing, they couldn't hide their disappointment!
When the day came, buyers were keen to impress. One who lived two doors down presented me with a fruit bowl after the viewing and expressed their interest in the property. Another buyer wanted me to try a cake baked earlier by his wife. I felt like a Persian king with subjects bringing offerings to please me. In the end neither had their offers accepted which is a shame as I really wanted more cake! We did however get a very good price for the seller.
Days like these are common. When looking around some of the areas we cover such as Stratford and Leyton, they have shown great strength in rising prices even after the Olympics. Shiny new buildings are transforming the sky line with developments such as the Stratford Plaza being completely sold before even being finished. To cater for the new residents, shopping facilities are popping up to serve their commuter lifestyle such as Tesco Metro, Starbucks and Costa Coffee for their daily caffeine fix or something for dinner on the way home from work.
Demand is high and if you are a buyer, my best advice for you is to not haggle too much when buying a property. As prices rise, it is wise to go in with your best offer to seal the deal before someone else does, taking away that dream home from you as you tried to make savings. I would also say that as nice as a fruit bowl or slice of cake are, they unfortunately do not translate to a successful purchase!
If you're looking to sell, now is the best time to act. With our average open day attracting over forty potential buyers, demand has never been so high. One of our sellers was so surprised by the amount of people we had through her door, she was insistent we help sell her sister's house. She looked upset when I said we don't cover Birmingham!
We do of course cover East & North London. Specialising in this area we have extensive local knowledge and more importantly, plenty of ready, willing and able buyers. We aim to get you the best price for your property so feel free to give one of our offices a call to discuss your property if you are considering selling either now or in the future.
- Asdaq Sayed, Stratford Branch Manager
020 8534 8852
Haydar Sehri's blog