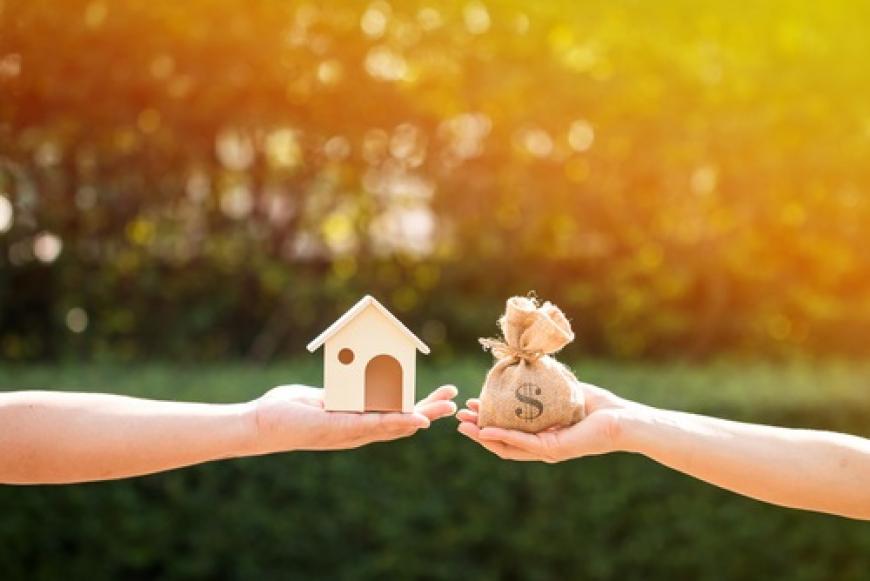 Not everybody has the luxury of wealthy parents to help them buy their first home and with house prices usually going up faster than wages, the government has stepped in to help first time buyers and to a certain extent, house builders. There are currently two schemes available, equity loans and a help to buy ISAs.
For the equity loan, the government will lend you up to 20% of the property value (capped at £600,000 for the total purchase price) interest free for five years. All you need do is find a 5% deposit and arrange a mortgage for the remaining 75%. If you're in London, they will lend you up to 40% of the property value.
If we do the maths on say a £200,000 property, you'd need 5% of this figure for a deposit which is £10,000, the government's 20% loan would be £40,000 and you would need to get a £150,000 mortgage (you'd need to be earning over £33,000 assuming you can borrow 4.5 times your income) on the remaining 75%.
For London it would work out as £10,000 for your 5% deposit still, the 40% government loan would be £80,000 and you'd need a mortgage of only £110,000 for the remaining 75% (and an income of just over £24,000).
As helpful as this is, there are caveats:
This is available for new build properties only for first time buyers and people moving homes but they can only own one property at a time (sorry landlords)
The government's stake is always 20% of the property, so if the value goes up 10% in value, your 20/40% loan from government would increase by £4,000 and £8,000 in the above examples. If it decreases in value, you're quids in as so will your government loan.
In year six, you start repaying 1.75% of the original loan as interest. This will increase every year in line with the Retail Price Index plus 1%.
You do unfortunately have to pay the loan back after either 25 years or when you sell the property, whichever is the soonest
The help to buy ISA (Individual Savings Account) is where the government actually gives you free cash. It is for first time buyers only and for properties valued at £250,000 outside London and £450,000 inside London, new build or existing properties.
The way it works is that every £200 each person saves, the government tops it up by £50 to a maximum of £3,000 if you save £12,000 towards a deposit. The government top up becomes available at the point of purchasing a house and using a £200,000 house again as an example, you'd need to save £8,000, the government will add £2,000 and there you have a 5% deposit, none of which will need to be paid back to the government. You also receive tax free interest on your savings and it can be used in conjunction with the government equity loan.
Buying a house is one of the most expensive things people will ever do and as costs escalate, it was becoming out of reach for many. With one or both of these schemes, it has just got easier for those of us without the bank of Mum and Dad to help them on their way. If you're looking to buy or have further questions, feel free to contact your local Homefinders branch and find out more.
Haydar Sehri's blog