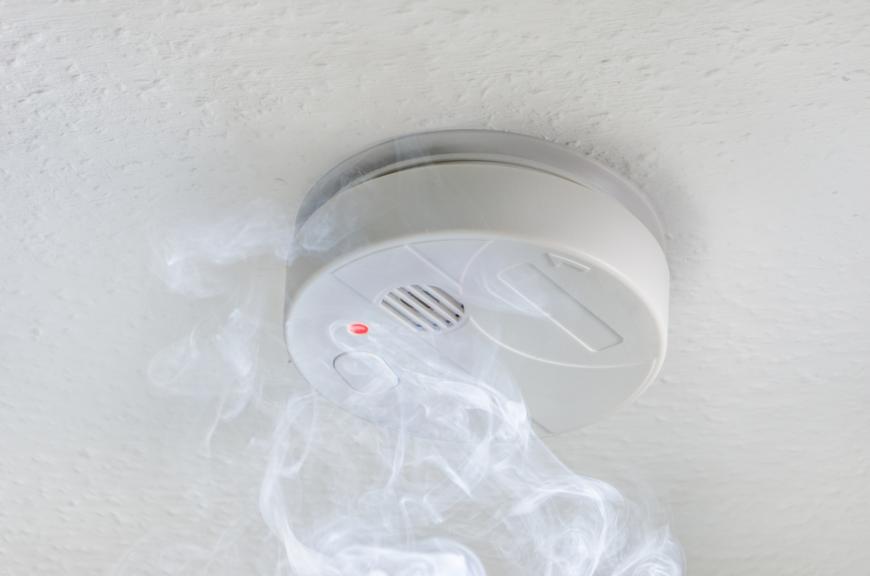 The government has introduced the Smoke Alarms and Carbon Monoxide Regulations (2015) to ensure that smoke detectors and carbon monoxide detectors are installed at the start of each new tenancy. This took effect as of 1st October 2015.
The law applies to all landlords letting a property to a tenant who occupies part or all of the property as their main place of residence.
You need to:
Ensure smoke alarms are fitted to every floor where there is a room used wholly or partly as living accommodation. A room could be considered a bathroom or a stairwell leading up to a flat.
A carbon monoxide alarm must be installed in any room where solid fuel is burnt such as wood, coal or biomass and includes open fires.
At the start of each tenancy, landlords or agents must ensure each of the alarms works and
You don't need to:
Ensure the smoke/carbon monoxide alarms are working during the tenancy or change the batteries. This will be the tenant's responsibility
Check the smoke/carbon monoxide alarms at each renewal of the tenancy if the same conditions apply as when the initial tenancy began
It is up to the local authority to enforce these new rules and failure to adhere to them will result in a notice being issued advising what remedial works are needed with 28 days to respond followed by the authority doing the work themselves and charging the landlord up to £5,000 for the privilege (if they haven't imposed the fine before).
Of course, if the alarms aren't installed and there is a serious carbon monoxide leak or fire that injures of kills a tenant, the landlord will be liable and can face a hefty prison sentence so it's worth making sure these things are in place when they should be.
If you're fortunate enough to be a landlord of Homefinders, we can of course arrange for these detectors to be installed. We charge £35 plus the cost of detectors to cover your rental property. Currently the alarms are £11 for a 10 year smoke alarm and £22 for a 7 year carbon monoxide detector. We will also ensure that when we move tenants into your property, the tenant acknowledges that the alarms are there and working so they have no recourse should there be an issue.
Haydar Sehri's blog